June 29, 2016
Most Popular Cars To Steal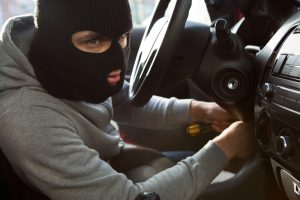 Let's face it, since we live and work in a major metro area (Memphis) crime is something we see and hear about on a daily basis.  Even though our office is in Arlington, automobile theft is still something we see even in the suburbs.
And while we hope none of our auto insurance customers here in Arlington (or anywhere else for that matter) has to deal with auto theft, we wanted to pass along some great info that list out the most common types of cars stolen in the US.
Please note list like this tend to be a couple of years old.  However, propertycausualty360.com perfectly explains why this is:
Statistics like this tend to take a while to accumulate but the National Insurance Crime Bureau, a nonprofit organization that partners with insurers and law enforcement agencies to facilitate the identification, detection and prosecution of insurance criminals, recently reported that vehicle thefts fell 58 percent in 2013. (That's the most recent year that data is available.) That still totaled a staggering 699,594 cars being stolen."
So while the data is a little old, the list doesn't change much from year to year.  That's why it's a good guidepost to follow.
So if you have one of the most common cars on the list, and you live in a metro area, we suggest to be highly cautious and of course well insured!
The most popular types of vehicles for auto theft are:
10. Nissan Maxima
9. Acura Integra
8. Nissan Altima
7. Dodge Caravan
6. Dodge Pickup (full size)
5. Toyota Camry
4. Chevrolet Pickup (full size)
3. Ford Pickup (full size)
2. Honda Civic
1. Honda Accord
So there you have it.  If you are an Arlington, TN auto insurance customer of ours, please make sure you take extra precautions if you own one of these vehicles. Of course feel free to call Lee Anne, or anyone here in the office should you have any questions about your auto coverage.
If you want even more data about these vehicles and a breakdown of how many times each is stolen, click here.