August 1, 2016
Home Break In With "Bump" Keys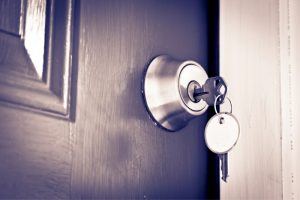 In a growing trend, home invasions in the Memphis area are becoming easier to target with a technique called lock bumping.  While many of our Tennessee clients live in the Arlington, Lakeland, Bartlett and other suburbs, it certainly does not mean a home invasion cannot occur.  Knowing that it can and DOES happen, it's our job to make it as hard as we possibly can for a potential thief to get into our homes.  While we protect and insure against losses, it's not the type call we like to receive.  Needless to say, it's scary and unnerving to a home owner and their family.
What Is A Bump Key And Lock Bumping?
Erie Insurance just put out an excellent description of lock bumping:
Lock bumping involves using a bump key, which is a specially manipulated key to pick a lock. The technique has recently gained popularity among thieves due to the increased media attention and how-to online videos.

Bump keys are incredibly effective when used correctly. An intruder simply inserts a bump key into a keyhole and then taps a hammer or screwdriver. This will bump all the pins inside the lock above the shear line. Once the pins are in position, the tight touch will pop open the lock. All this can be accomplished in just a few seconds."
If you want to see how easy it is to get a bump key and then learn how to use it to break in, just do a simple Google search.  We did and here's a screenshot of the results:
Notice it delivers results from where to buy the keys to how to use them (even a video to make it as easy as possible).
How To Protect Your Home?
Erie provides some great tips, two of which we highly recommend.
Buy the right key. Various lock smiths and law enforcement officials state that bump keys can unlock 90 percent of the keys in America. Professional lock manufacturers like Medeco, Schlage, Miwa, Assa and Kaba have versions of bump-proof locks. If your doors don't have one or you're unsure if they do, it's a good idea to consider investing in new locks.
Reinforce existing locks. An option that's more inexpensive than replacing your locks is replacing the strike plate. (That's the metal plate that's mounted on the doorjamb and into which the lock bolt slides.) You can buy a new strike plate for about $10.
Have questions?  Reach out anytime, we're happy to help.